The Follies are coming!
Our entertaining, solidarity-building Guild Follies are back on Friday, February 26 starting at 7 p.m. at the Venus De Milo in Swansea, Mass.  To buy your tickets ASAP, download print and send in your order form to get a great view of the home-grown talent Guild members bring to the stage. Established after a 1973 strike at the Providence Journal, the follies has become an annual fundraiser for a worthy cause ….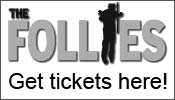 The Scholars
The Guild's  Harold Brennan Memorial Scholarships are awarded annually to full-time students nominated by Guild members and selected by drawing. Funding comes from the proceeds of the annual Guild Follies, a variety show and musical review of the events and personalities that made news during the previous year. This show is produced and directed by Guild members and features a cast of Guild members, friends and our extended family.
Congratulations to the scholarship recipients drawn at the June 17, 2015 membership meeting.
Member sponsors selected, and scholarship recipients, are:
$1,000 scholarships
Elizabeth Regan, for Olivia Kirk
Randall S. Gardner for Richard Gardner
Timothy Murphy for Cameron Murphy
Paul Borges for Ali Borges
Stephen Szydlowski for Sophia Szydlowski
Andrew Smith for Noah Smith
John Kinson for Jacky Kinson
Glen Osmundson for Emma Osmundson
Wildcard winners ($500 scholarships)
Michelle Catanzaro for Erica N. Cheng
Rich Salit for Rose Mooney
Gregory Smith for Jordyn Jagolinzer
Lorna J. Gomes for Kathleen Corrigan
TOTAL $10,000.00