Providence Journal Unit
The Providence Newspaper Guild was founded to represent workers from several departments at the Providence Journal.
The newspaper was sold to GateHouse Media in September 2014, at which time negotiations for a new contract got under way.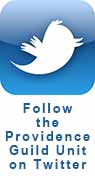 As some of our union leaders fight for those laid off and those remaining in negotiations, others are working with members to fight on the ground level with a progression of mobilization efforts and visual events to show how important ALL OF US are to Projo and Rhode Island.